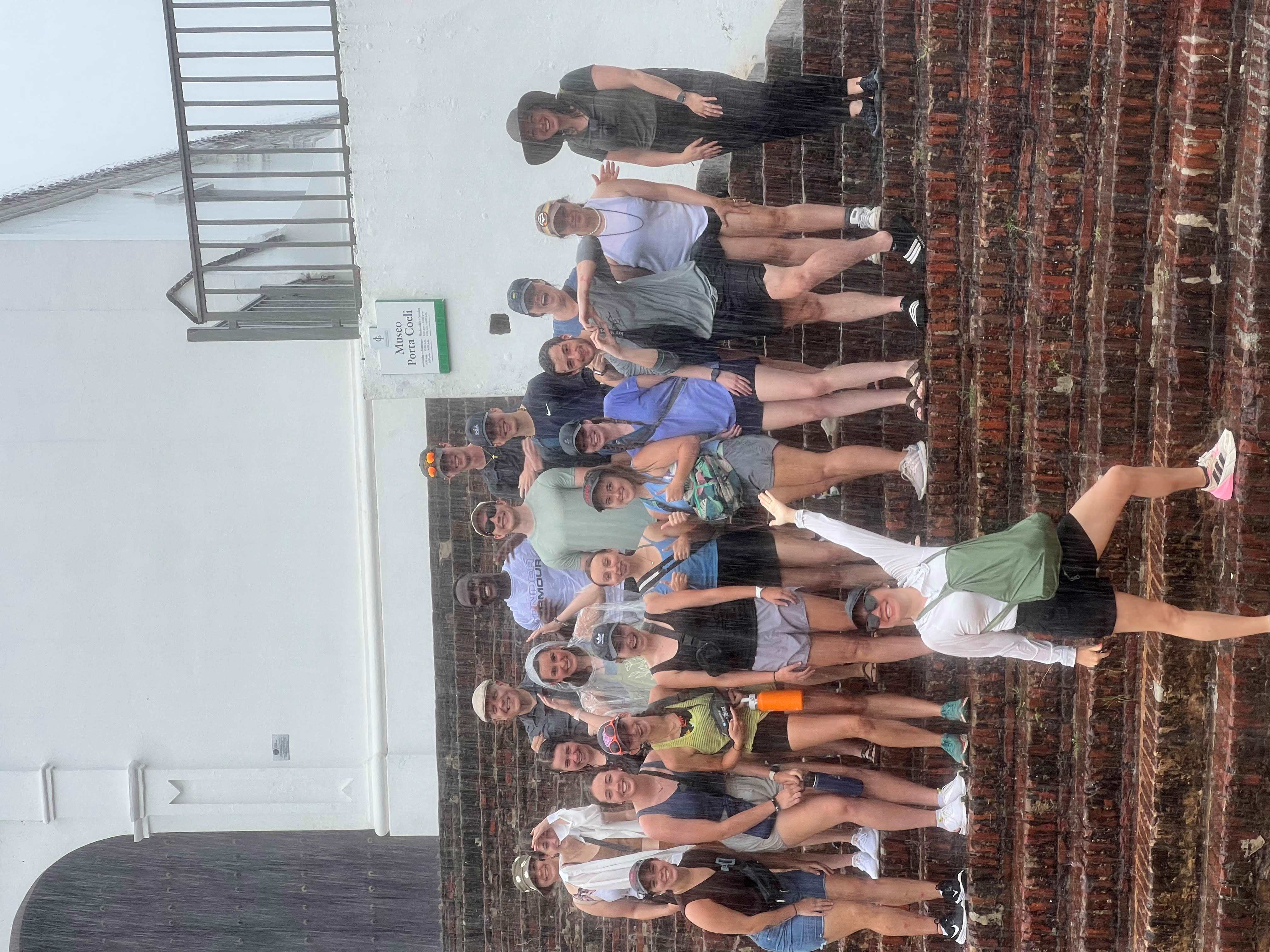 We started off the day in San German where we took a walking tour of the city. We were able to meet a lot of really awesome people and learn a ton about the history of Puerto Rico. Of course, when we went to leave the museum, it started to rain with no end in sight. With no other option, we began our journey to the church in the pouring rain. After we were completely soaked, we realized the church was closed so we made the most of it and took a selfie in front of the church instead. While we were a little disappointed that we could not go to the church, it was still a really cool experience to walk through the city in the rain. It's like they say, life is about learning to dance in the rain, not about waiting for the storm to pass!

Next stop was the bioluminescent bay! It was still thundering and lightning but we were prepared to make the journey to the bay. Once we got to the bay, the storm continued to worsen. Luckily, we were able to get in the water and see the microorganisms light up the water before we had to leave. As we left the bay, we had a front row seat to this incredible storm. It was pitch black but the lightning would light up the whole sky and you could see each individual strike. Watching this intense storm on the back of a boat in Puerto Rico was certainly a once in a lifetime experience.

On paper, it would appear that our day was ruined by the rain but really the rain only made our day more unique. Many of us would argue that watching the storm was even more exciting than the bioluminescent bay. This day reminded me of the importance of embracing every moment. Just because things don't go as planned doesn't mean it still won't be great. Sometimes it is more fun to just go experience the storms instead of waiting for them to pass!