I can't speak Portuguese. I'm slowly starting to pick up words here and there and learning how to order food, but a conversation? I wish. I have never been good at learning other languages. I took Spanish for 6 years and can't speak it, so I was very nervous coming to Brazil. However, I am quickly learning that my fears pale in comparison to the experiences I am being gifted with.
Today a group of us volunteered to spend time with students and kids who have poor living situations, or rough home lives. Knowing this coming in, my expectations weren't very high. These kids had every reason to misbehave and cause trouble, and I am a very non-confrontational person. I was extremely worried that my lack of Portuguese and my shy, introverted personality would get the best of me. Boy, was I wrong.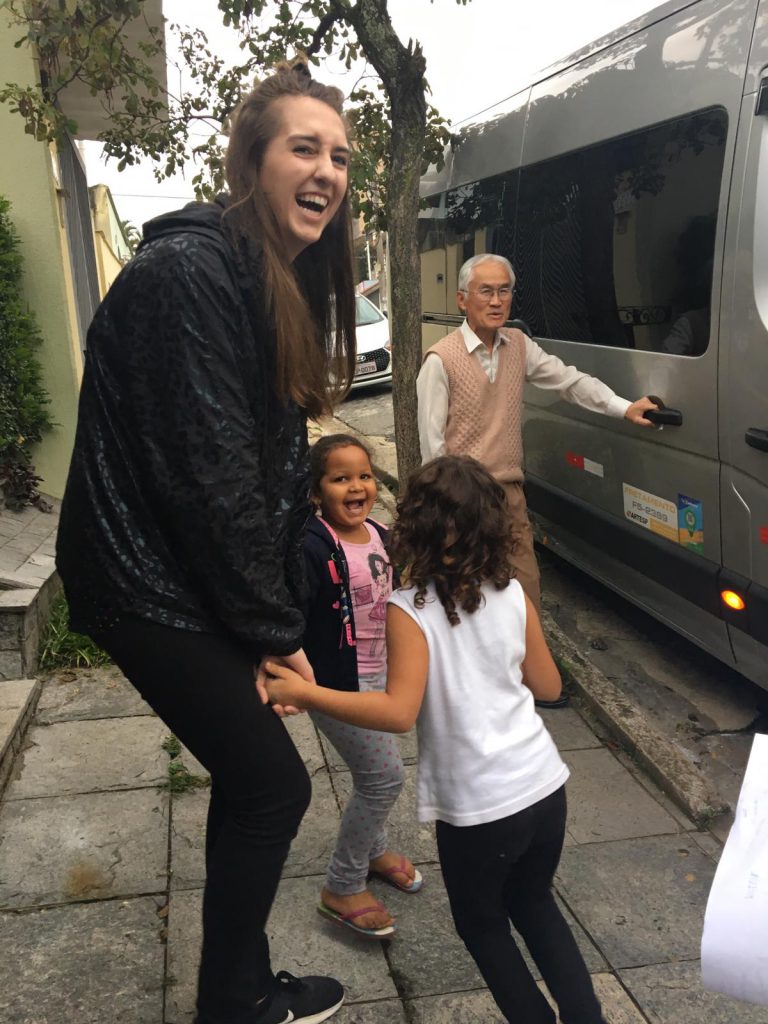 The little girls I spent time with were some of the most wonderful people I have ever met. As soon as I entered the doorway, I was swarmed and smothered in hugs and laughs, arms and legs flailing everywhere. Their smiles were contagious, and they covered every single face. They continued to try and talk to me, even though my desperate attempts weren't understandable. I quickly came to realize that I didn't need to be fluent to communicate, my effort was more than enough. They loved repeating colors, tracing my hand with colored pencils, and listening to my poor pronunciation as I read a children's book. However, there is nothing they loved more than playing with my "cabelo" or "hair."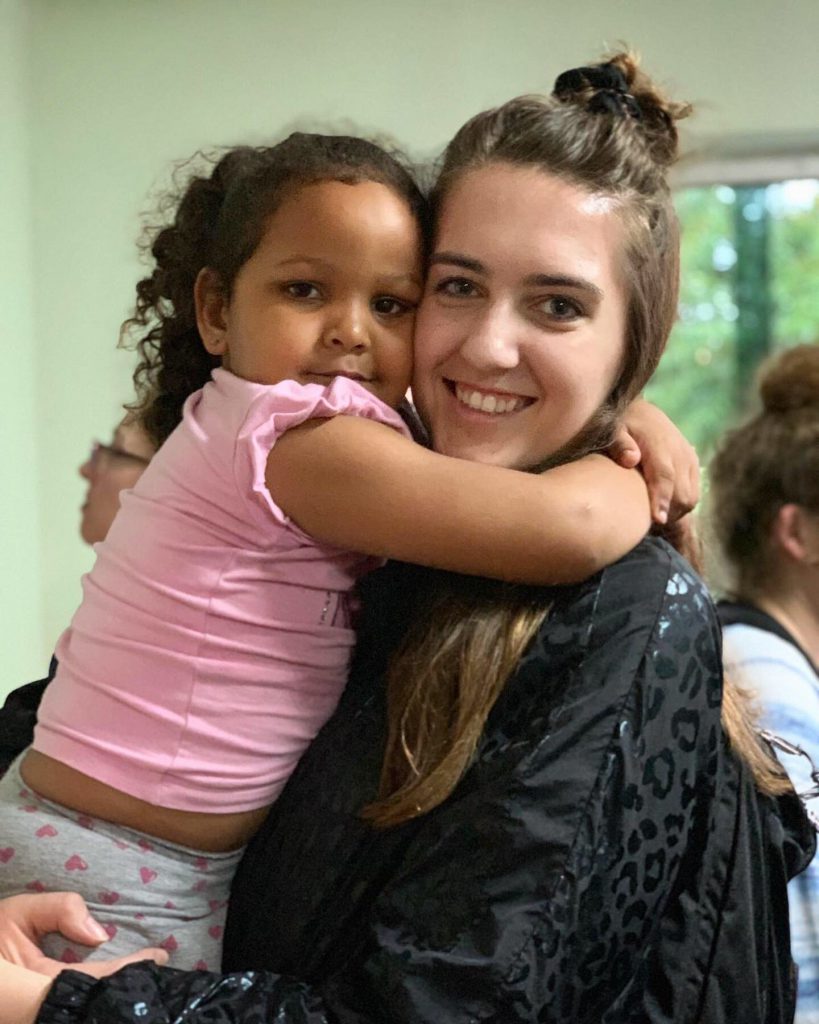 I didn't realize how much the opportunity meant to me, or the children, until one of the girls started to cry as I left. An activity that I was once anxious for, turned out to be my favorite part of the trip thus far. It taught me that love has no language. It has no boundaries, and it is so incredibly profound and beautiful. These children truly touched my heart, and I already miss them.
.