During my time in Brazil, I have consistently observed the extensive range of similarities and differences between our country and this place. On certain occasions, I could almost convince myself that I was in the United States, but on others, I felt completely disoriented in a completely unfamiliar environment. When surrounded by unknown circumstances, it is natural to feel afraid and become fixated on the lack of control one has. This is a common sentiment in our culture, as we are accustomed to comfort and making our own choices every step of the way. However, from an early age, I have learned that embracing the unknown and seizing the moment is the only way to embrace and appreciate the experience fully.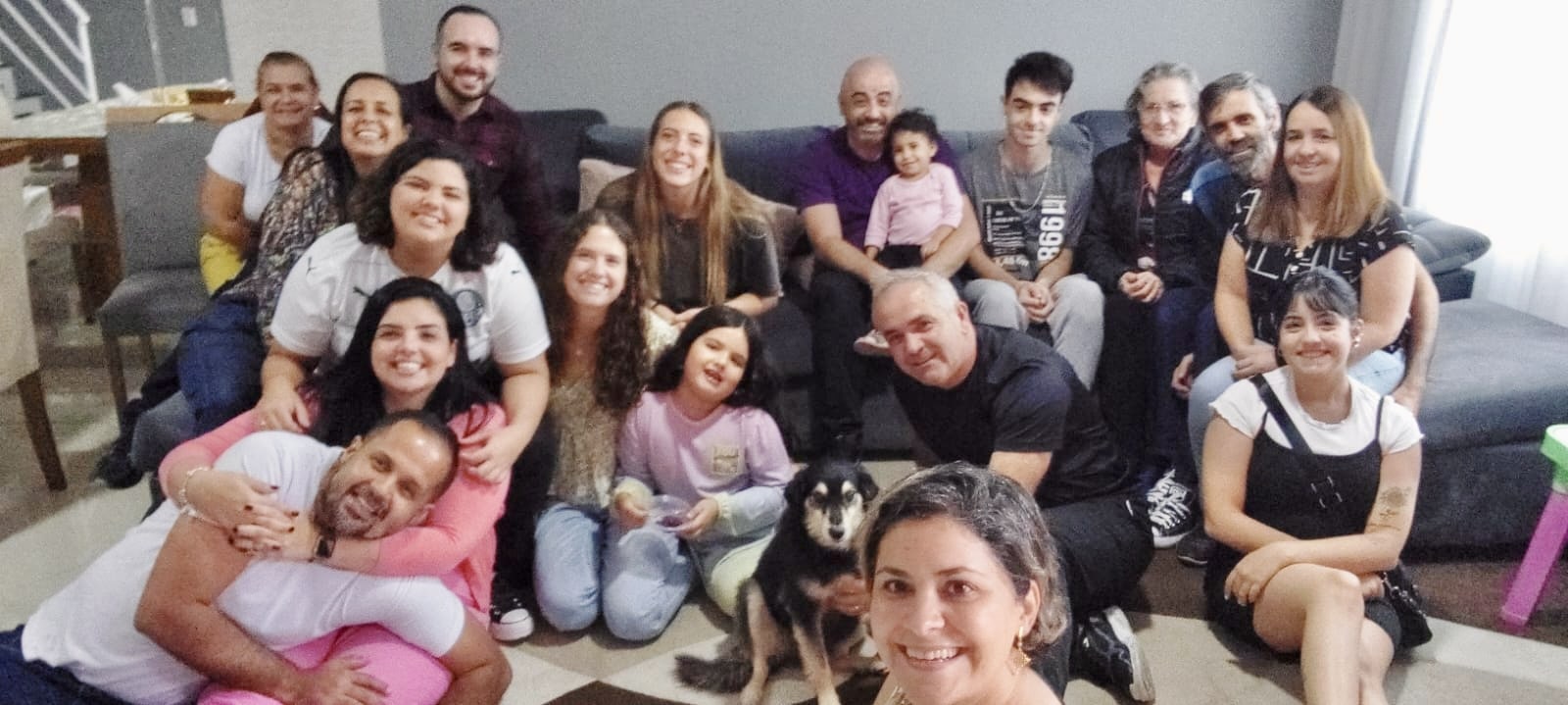 Enjoying family time at Sunday's barbecue
Today, May 29, my host family organized a traditional Sunday barbecue. This is a customary practice in Brazil, where families come together on weekends to bond and spend quality time. Despite Sarina and I not being fluent in Portuguese, we made an effort to converse with the family, asking questions and getting acquainted with one another. Although, from an external perspective, my attempts at communication in a mixture of Portuguese and English may have appeared awkward and perhaps even embarrassing, it is precisely these moments that I cherish. These are the moments that allow me to step outside of the ordinary and learn through my mistakes. It is an integral part of personal growth and development.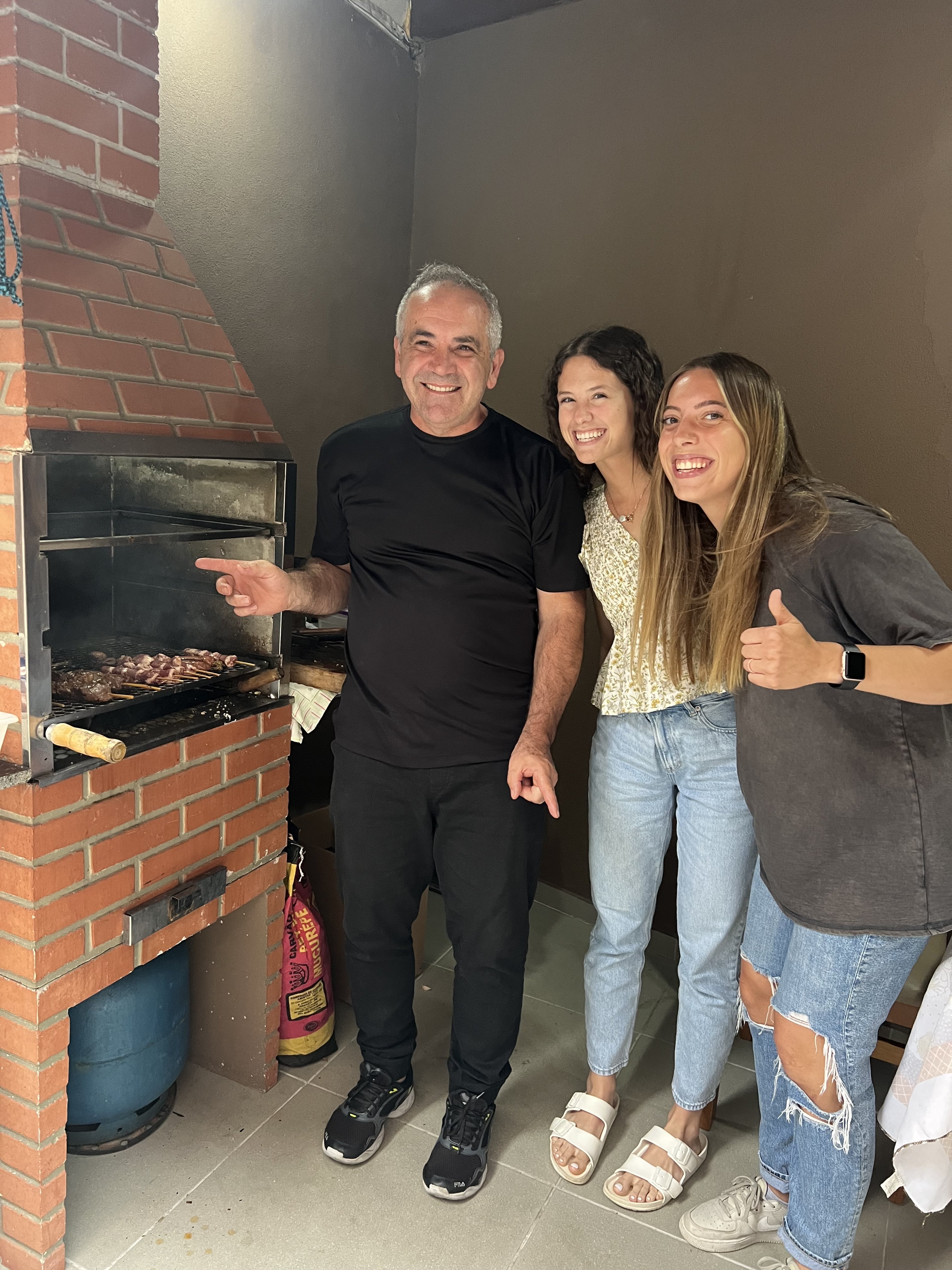 Grilling the chicken hearts outside with our host dad's brother
As the day progressed, our host family invited us to join them at the barbecue, eagerly anticipating the opportunity to introduce us to a common local delicacy: chicken hearts. On our first day in Brazil, Sarina had curiously inquired about the peculiar-looking meat displayed at the supermarket. To her surprise, our host dad promptly informed her that it was "chicken heart." Sarina's expression swiftly transitioned from surprise to confusion and finally to disgust as she asked incredulously, "Do people actually eat that?" We all shared a laugh, and this amusing anecdote became a recurring topic in our daily conversations, with Sarina playfully teased about her reaction to the prospect of consuming chicken hearts.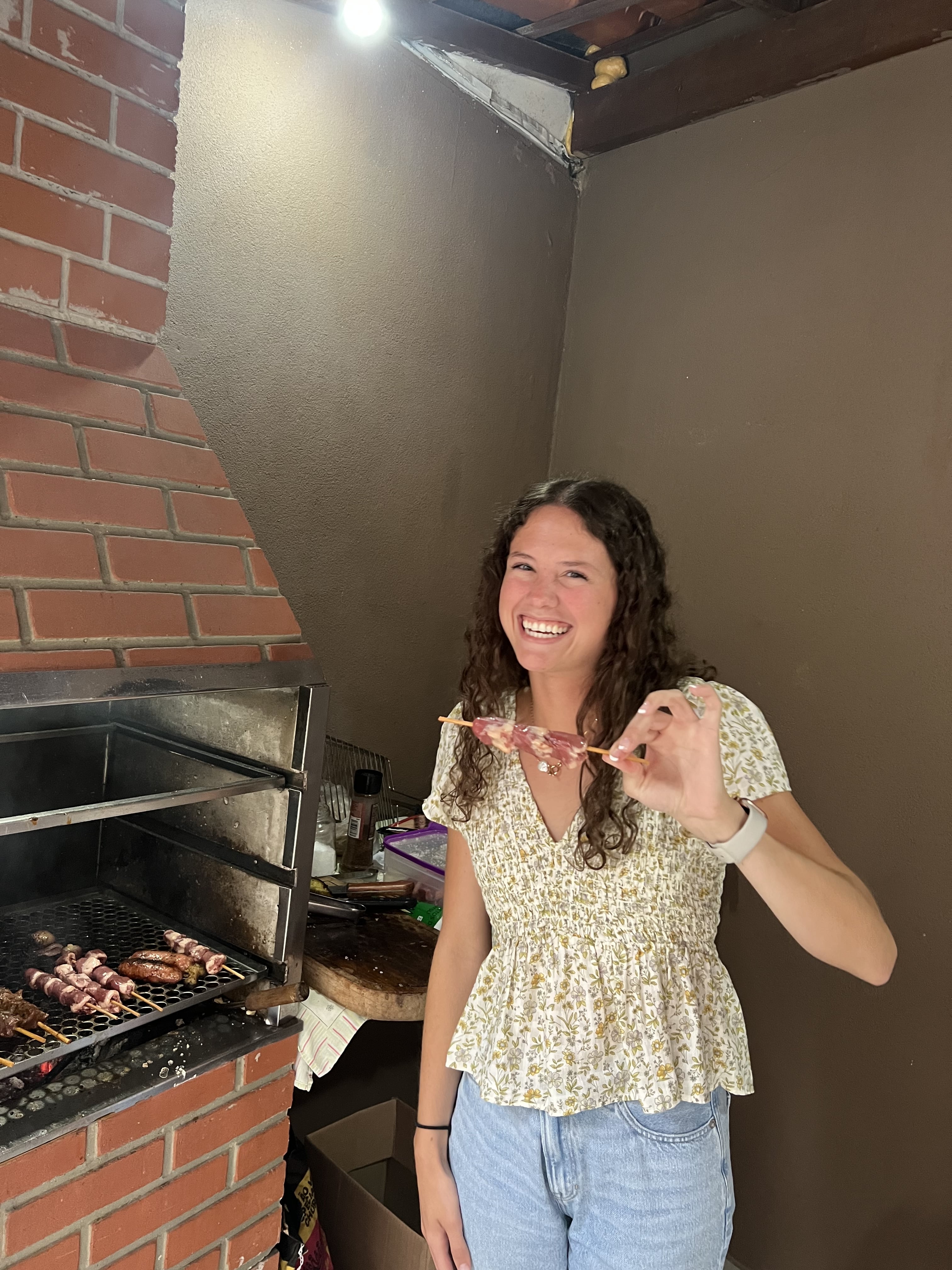 Sarina holding the skewer with chicken hearts
Fast forward to the last weekend of our trip, and there we stood by the barbecue, preparing to taste chicken hearts for the very first time. Due to this opportunity, I now love chicken hearts! They are exquisite and brimming with flavor, a flavor that would have eluded us had we not been open to seizing the chance. This moment serves as yet another illustration of wholeheartedly embracing new experiences. When venturing to unfamiliar places, it is crucial to dive in with a willingness to adapt to anything that comes your way. This approach allows for a profound appreciation of the culture, as you learn to embrace it without fear and set aside preconceived notions or expectations.