Today, as one final hurrah abroad, we hiked the Argentinian side of Iguazu Falls. It definitely lived up to its legacy of being one of the seven Natural Wonders of the World. Besides the breathtaking views, the falls attract a multitude of people to add to the beauty.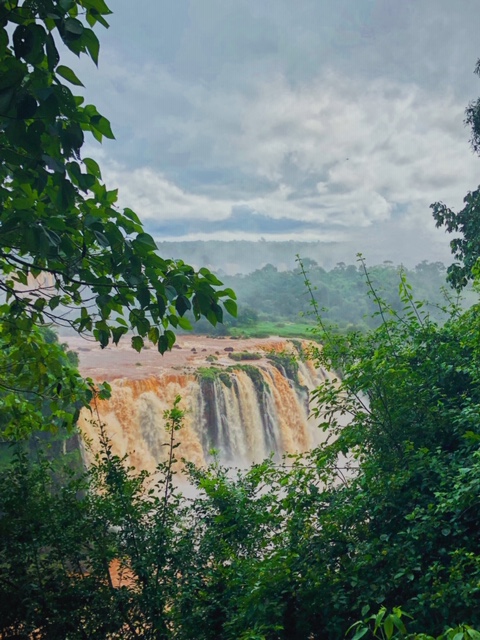 As my group hiked through the trails, we kept in step with a Spanish-speaking family of five with an adorable daughter. I offered to take a family picture for them, and when she discovered I spoke English, she excitedly demonstrated her counting skills. As we continued through the trails, with every new view, her face lit up as she exclaimed, "Cataratas!" [waterfalls in Spanish]. Even though we were looking at the same picture from different perspectives, her enthusiasm grew with each new glance of the waterfalls. How inspiring that, at such a young age, she held the ability to see the value of each turn in the path.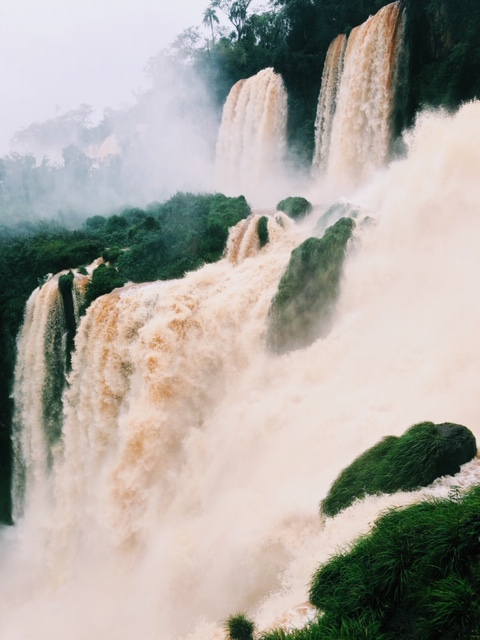 This little girl's adoration on her walk of the falls refocused my attention to how I need to fix my eyes on Jesus on my journey through life. Just like the waterfalls were always heard and visible on the path, God is still before, with, and after us, leading us towards eternity. I need to echo her joy and unabashed exclamations for those of my Creator.
One of my biggest takeaways from this trip has been God's gentle reminders of his consistency and closeness. As I return home, I hope to continue on the path He has set before me, boldly and joyfully exclaiming His goodness at each turn, and following with child-like faith.