Swimming, sunbathing, and playing volleyball at a beach resort in Brazil? Now that's a cultural experience I can get behind! Going to Bertioga Beach was definitely one of my most anticipated destinations of this trip, so I was relieved to be greeted by what I considered to be the perfect weather: warm and bright, with the occasional cool breeze that kept us from baking in the sun. While the weather was nice, I was more enamored by the beauty of the resort. With the gentle sway of the palm trees and the scenic view of mountains sitting atop the ocean's horizon, I felt like I was on a living postcard.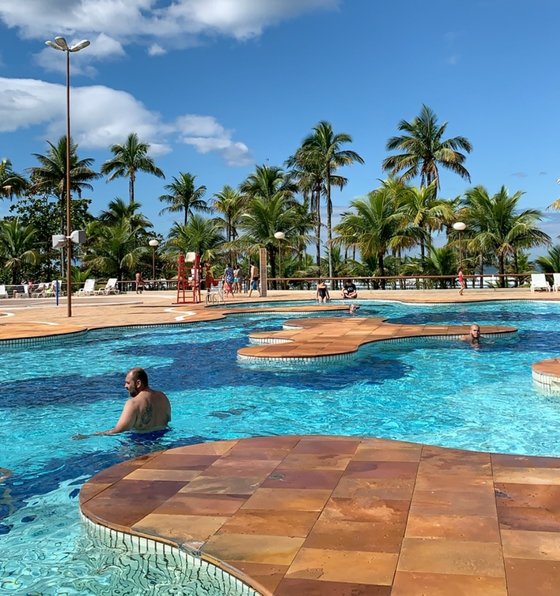 I'll admit, though, that I was initially a little nervous to discover how long we were going to stay at the resort. We had a full day ahead of us, and I wasn't sure what I was going to do the entire time. However, boredom was never once a part of the agenda. We began our day by swimming in an ocean with currents undoubtedly stronger than the wave pool at my local water park that I was more accustomed to. With our hair in knots and saltwater up our noses, we braved the ocean for as long as we could bear before deciding on taking a break so that we could relax in the sun.
After tanning (or, in my case, burning) for a good amount of time, a few of us gathered for a photo shoot, using coconuts as props. As we posed and fake laughed for our "candid" photo op, I began to feel the closest I have ever felt to the people in my class—so much so, that my classmates somehow convinced me to participate in a volleyball game, despite my contempt for the sport and my very evident lack of athletic ability. I was beginning to see that it is not so much the activities I do that matter, but rather the fun I experience and friendships I build while partaking in them.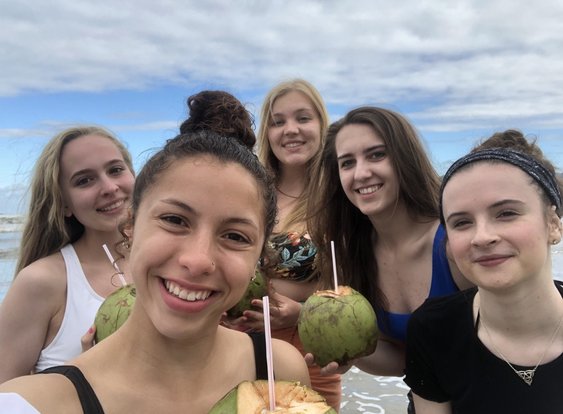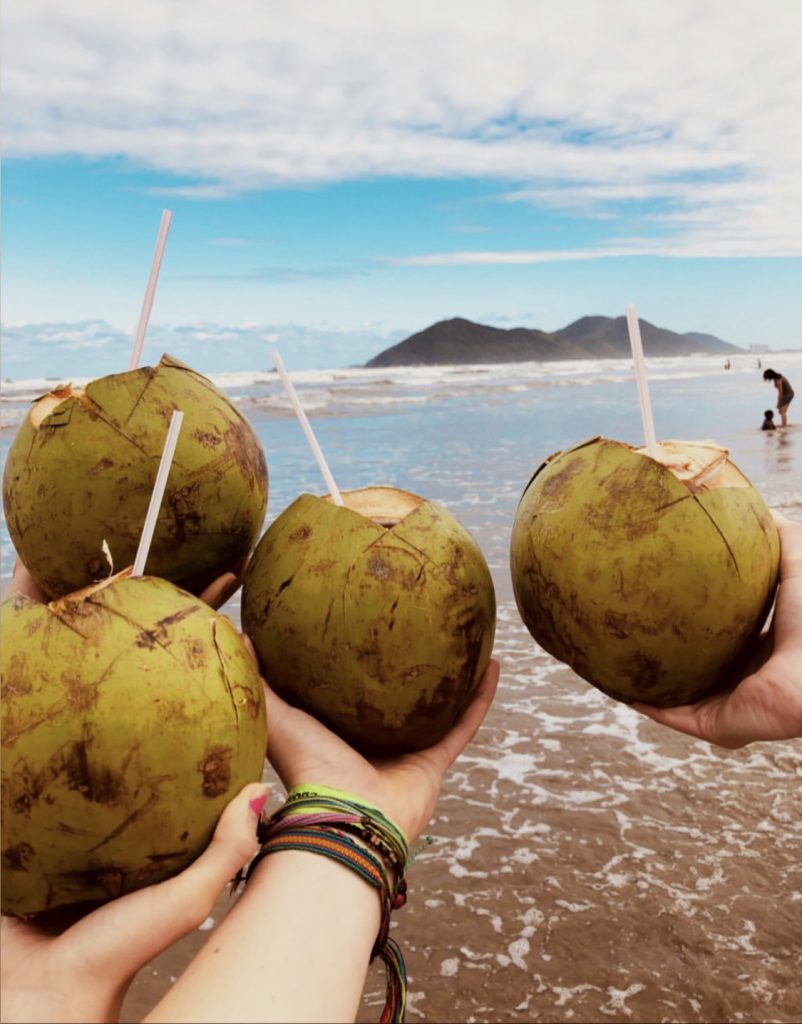 Despite being a part of the Global Honors Program over these past two years, this trip to Brazil is the first time I am getting to know most of my classmates outside a strictly academic setting. As my time here progresses, I gain the privilege of getting to know each person I traveled with at a much deeper level than I could have ever anticipated. I am looking forward to seeing how my friendships will continue to form and grow throughout the rest of the trip!