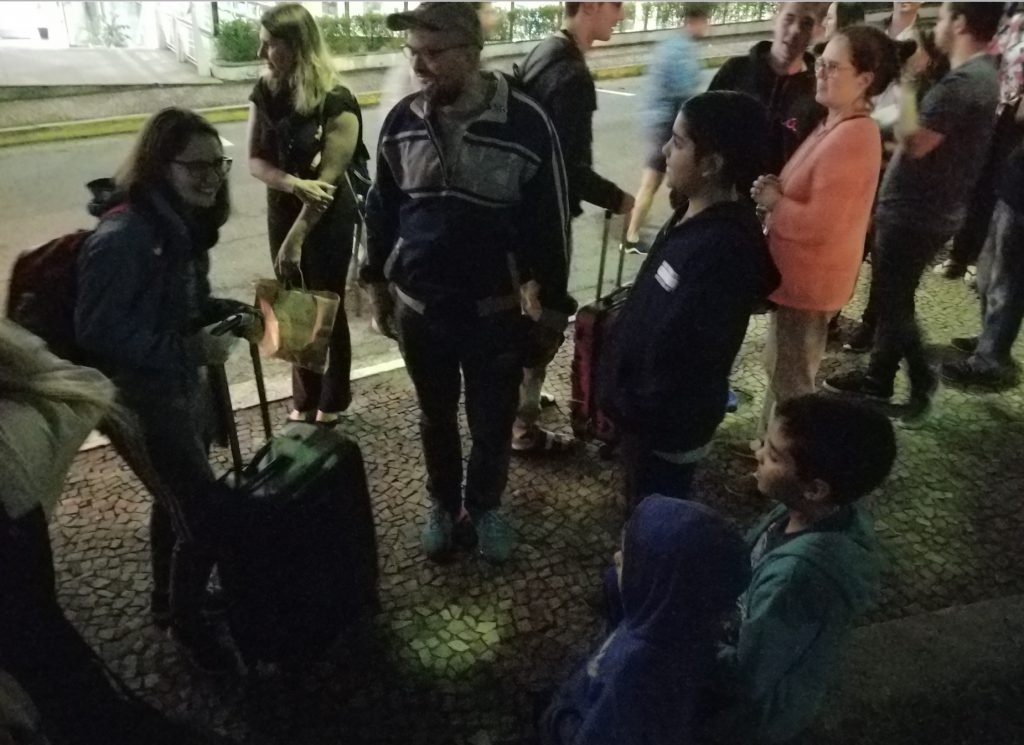 After arriving in Brazil and taking a very peaceful bus ride to the university, we finally had the moment we had been anticipating for a long time… we got to meet our host families. At first, I was a bit nervous, not knowing what to expect. When I got off the bus, my host father and three younger host brothers were waiting for me there, ready to welcome me with smiles and hugs. It didn't take long before I felt completely comfortable.
When I got home, I saw a note on my bed from the boys saying, "Welcome to the Kelly's family, sister Camryn!" along with a box of candies. So sweet! Then later that night, I was welcomed to join them in their family devotions they do each night. We all went into the boys' room, and we shared a really special time reading the Bible which ended with a prayer from my host dad over me and my family back home. I felt like I was being let in on a sacred moment. It was beautiful being able to take part in such a precious time.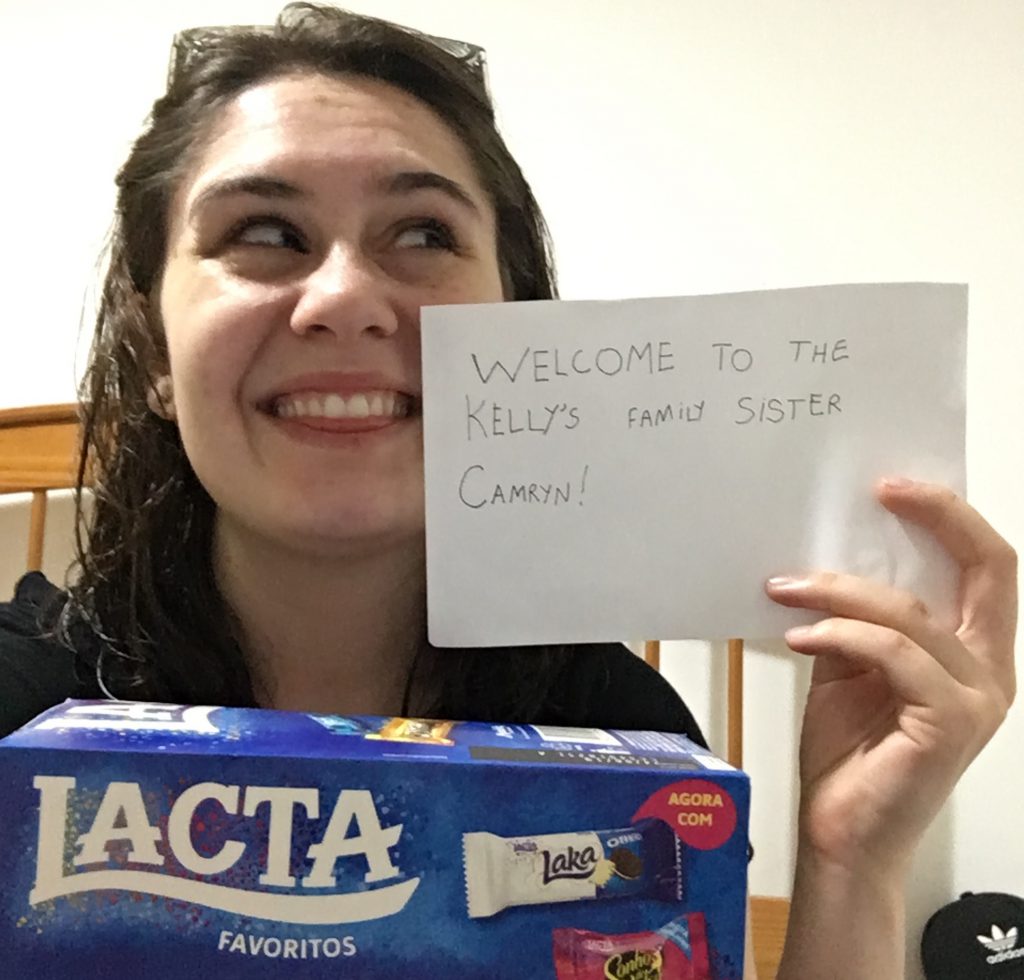 Through my experiences of being welcomed by my host family and getting to know them better, I've been learning a lot about the meaning of family and home. It's hard to really describe, but I think this quote does a really good job summing it up:

Home wasn't a set house, or a single town on a map. It was wherever the people who loved you were, whenever you were together. Not a place, but a moment, and then another, building on each other like bricks to create a solid shelter that you take with you for your entire life, wherever you may go. - Sarah Dessen

I've only had one full day in Brazil, yet I already know I'm home. I'm home, not in the sense of a place I stay permanently, but rather where I know my heart will stay even when I leave. Moment by moment my heart is growing closer to my host family, and these moments are becoming unforgettable memories that I'll take with me forever.