I have traveled to seven countries in my lifetime, so traveling to Brazil did not seem intimidating. I was ready for the long plane rides and no sleep, but what was different this time was that I was going to be living with a host family. The thought of living with strangers scared me, but this was a trip of a lifetime, and I knew I had to take risks. Learning about Brazilian culture before getting to Brazil encouraged me and the constant reassurance that Brazilians were warm, welcoming, and social people eased my worries. Coming from a Hispanic culture that is warm and welcoming, I assumed and hoped that I would feel right at home. I was right.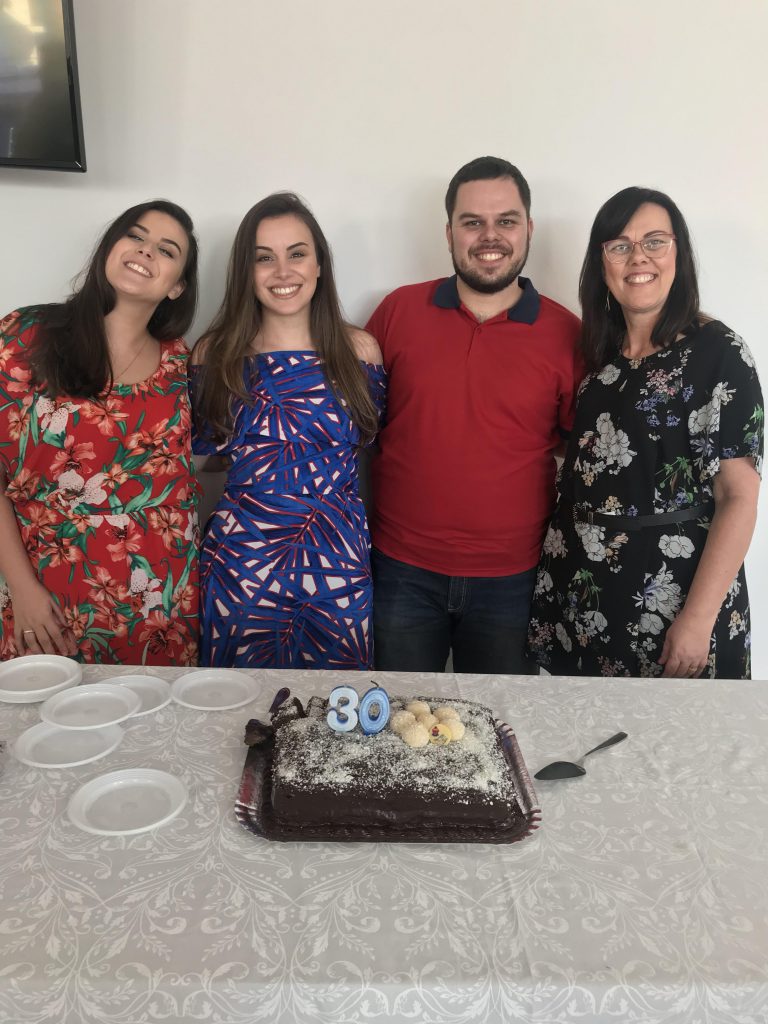 When my host brother picked me up to take us to our house, he greeted us with the biggest hugs, and I instantly felt so loved and wanted. Throughout the car ride, he asked us questions about our lives and he genuinely wanted to know who we were. Small talk did not exist in that car ride, only laughs and smiles. My host sisters, Mari and Beatriz were very excited to see us and greeted us with a hug, kiss, and a big smile. Thankfully my host brother and Beatriz know English very well, but Mari does not, but it was incredible to see how hard Mari tries to speak English. They also made it a priority to translate for us continuously. If a conversation between them started in Portuguese, Beatriz would translate for Kat and I so we were included in the conversation.
After two days of living with my host siblings, I have learned that personal space does not exist, and that physical touch is crucial. That Mari will say that her English is terrible even though she can speak sentences while I can only state my name, say thank you, and say the word "chicken." And finally, I feel like a part of the family, and it has only been two days. I hope that as my days pass with my family, I learn more about their personal culture and continue to embrace everything they have to offer. It is comforting to know that no matter what, I have a supportive and loving family here in Brazil.