Before coming to Brazil, people would ask me what I was looking forward to the most- what I wanted to take away from the trip. My answer was a loose anticipation of what I hoped for, seeing as I couldn't and still cannot tell the future. It went something like "I look forward to how I will feel internally being among the people and nature". Yes, I know, quite vague.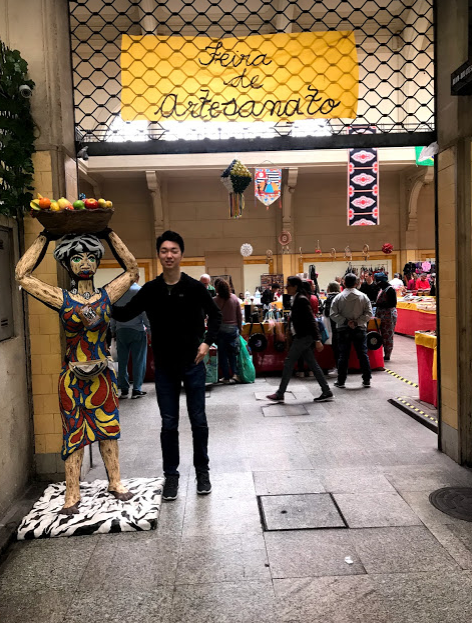 But as my experiences in Brazil have grown, my premature response has begun to hold more substance. Each meal I have with my host family is largely centered around being together as a family. In Brazil we don't eat as a ritualized part of survival, instead meal time is spent as a unifying time before we start each day and as we end it. When we sat on the subway, the air was filled with light chatter with only a few people in a seemingly solitary state, a contrast from the relative quiet of New York subways. I am beginning to see how the value of community manifests itself here in Brazil and beauty and fellowship run deep throughout the roots of the country.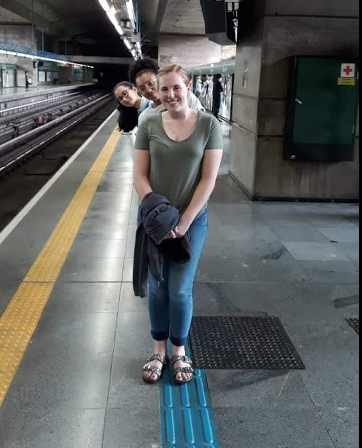 Since I have been here I have asked myself multiple times, "how do I make friends?". And while I had initially meant that in terms of forming relationships with people from an entirely different country and culture than myself, it has begun take on a dual dynamic. This week alone I have strengthened my relationships with other people in RWC's Honors Program more than I ever would have anticipated. In America I felt there were times that time and circumstances had not allowed me to feel as if we were a unified group- or that I laid on the outskirts of it. But here we must, in some capacity, almost always be together. Together we try to speak understandable portions of Portuguese, together we walk down the street, together we eat, and together we make new friends. Although we each innately have our our idiosyncratic experiences, the ones we share have helped me form a bond with not only the people of Brazil, but with the part of home that I came with to get here.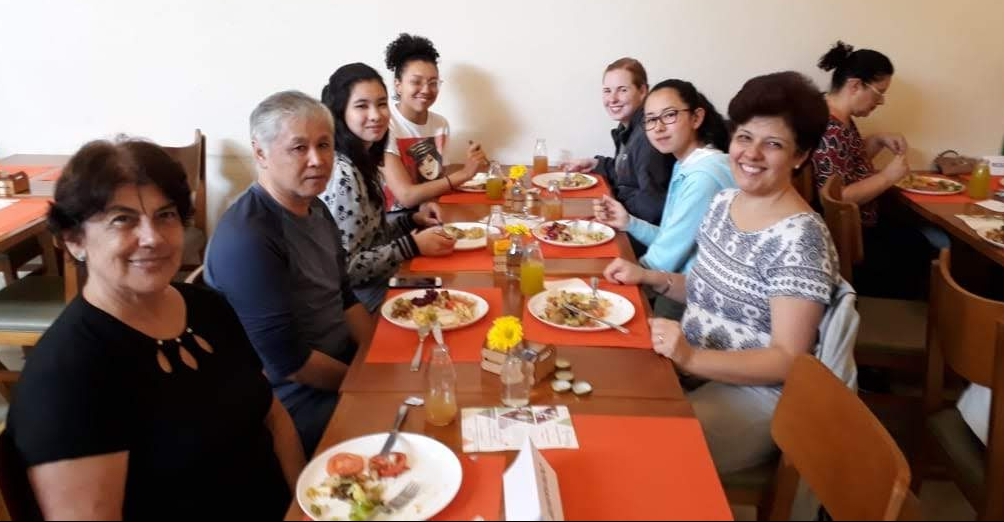 As I continue my adventures in Brazil, moments sprinkled with smiles, laughter, and the scent of good food line my memory and make me miss Brazil before the time to leave has even come. I've learned that healthy relationships are often valued above all else in Brazilian culture- an aspect that I believe has already started to infiltrate our Honors Program group. I am learning that it doesn't take traveling over a thousand miles together to become friends with your neighbor. What makes friends here in Brazil and back home is conversation paired with a mind set to understand one another and a heart to learn. So, let's talk!