The very first night we were here in São Paulo, our group chat on WhatsApp lit up with messages. The vast majority of those messages were excited announcements that said something along the lines of "LOOK AT THIS PET OUR HOST FAMILY HAS!" Dozens of photos of adorable pets, mostly dogs, with a couple of birds and even a turtle, flooded the airwaves.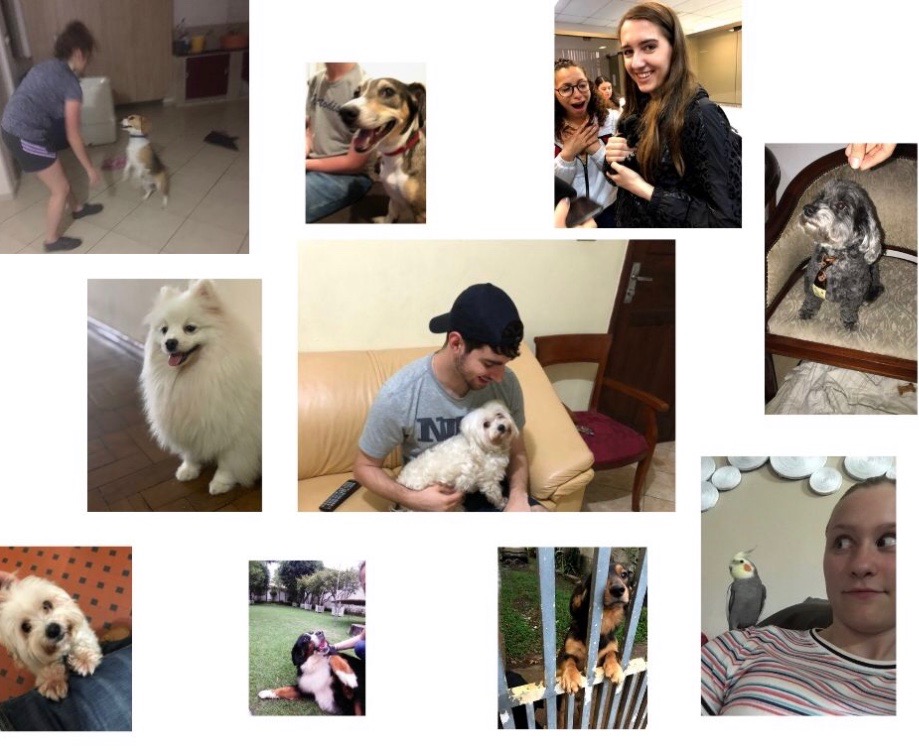 My own host dog, Maggie, was at my feet while I was receiving those messages. She had welcomed me with a ferociously wagging tail and plenty of love. My host family and their home are both immensely comforting, and I absolutely love them, but there is something about a friendly pooch being around that brings an extra level of comfort to any situation. In a sense, Maggie is my personal international therapy dog.
Thankfully, there are plenty more comforting animals in Brazil . Last Thursday, about a dozen of us were lucky enough to visit the pharmacy and veterinary schools at the Metodista campus in the neighborhood of Planalto, São Bernardo do Campo. As I've written about before, our tour guides were filled with passion and joy. They were gracious hosts and proud of their facilities. We got to see impressive and very fancy machines in the pharmacy school and then explored the animal hospital. Of all the fantastic experiences we've had so far, this was the highlight for many of us. When the puppy she was holding curled up in her arms, I'm pretty sure I heard Tiffany declare "this just made my whole trip!"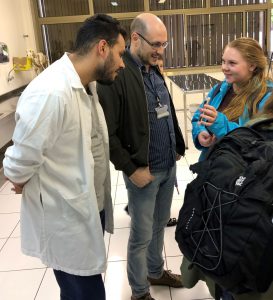 Our interaction with animals has extended beyond the Planalto campus. I have absolutely zero scientific evidence to support this claim, but I'm adamant that there are more pet shops and veterinarian offices here in the ABC region of São Paulo than the rest of the world–what a good thing to have an abundance of!
With animals seemingly on every street corner, I've been able to have small conversations with the people I've met about them. It's pretty cool how animals speak a universal language and are universal conversation starters themselves.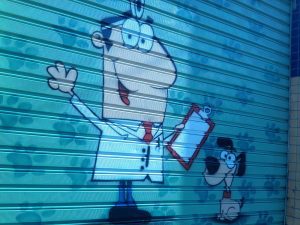 Now, despite the obvious cute-factor, I think there's something deeper to this love of animals we share. Animals make us happy purely with their personalities and how they live their lives. They remind us of joy in simplicity. Just as Prof. Waverli pointed out on our trip to Parque Ecológico Imigrantes this past Monday, there is much for us to learn from life on both the micro and macro levels.
Animals are a tremendous gift. They are truly melores amigos do homem .