Coming into this trip I saw it as an experience that would be similar to an extension of our class, just as the mission's trip I went to Africa on was an extension of my father's work. While this has certainly been true to a certain extent with our Portuguese classes and numerous business visits, the past few days have made it abundantly clear that it is not a trip of just academics, but rather a trip full of personal challenges and new opportunities.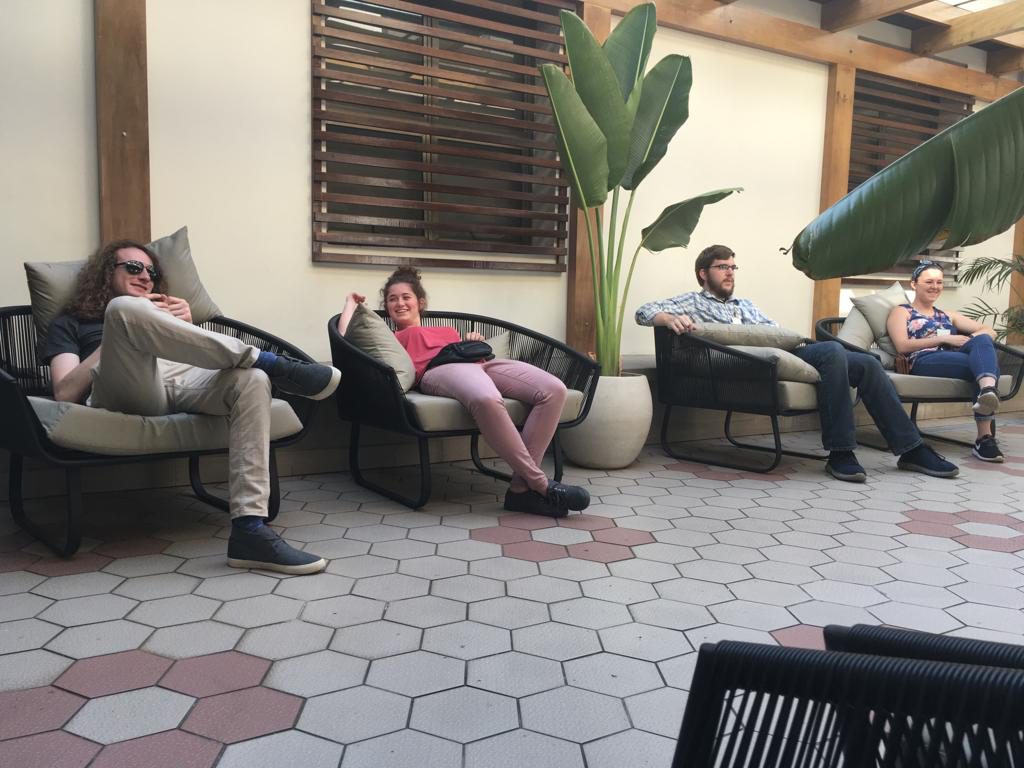 As I am writing this blog I am still recovering from my last challenge: dinner with my host mom, her sister, and her brother-in-law… none of which speak English. We went to a nonprofit "club" by the name of SESC to have dinner, talk, and then listen to a famous Portuguese singer. Needless to say, I was a bit anxious about dinner as I often have trouble finding conversation at the dinner table with my own family in my own language- how much worse would I be with another family in another language? However, they were as patient as I was slow, and we were able to make some headway beyond the simple "what is your name" and "where do you live." By the time dinner came- Torta de Frango for myself- I was much more comfortable with talking, as I knew that they would understand any mistakes I made and be willing to help me figure out what I wanted to say.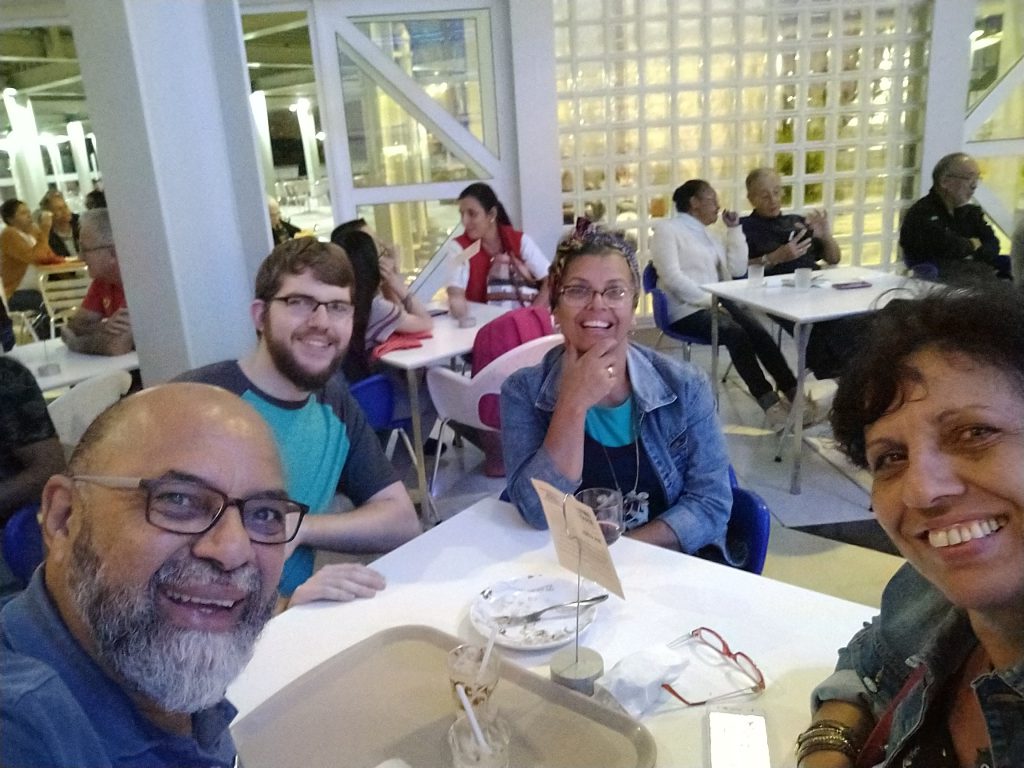 With this challenge came the reward of listening to a beautiful (but for me, incomprehensible) performance of the guitar, marimba, and vocalist. Even though I could not understand it all, I could still appreciate both the clear sound and the speed of her songs- as did some of the younger audience who were constantly trying to climb on stage with her.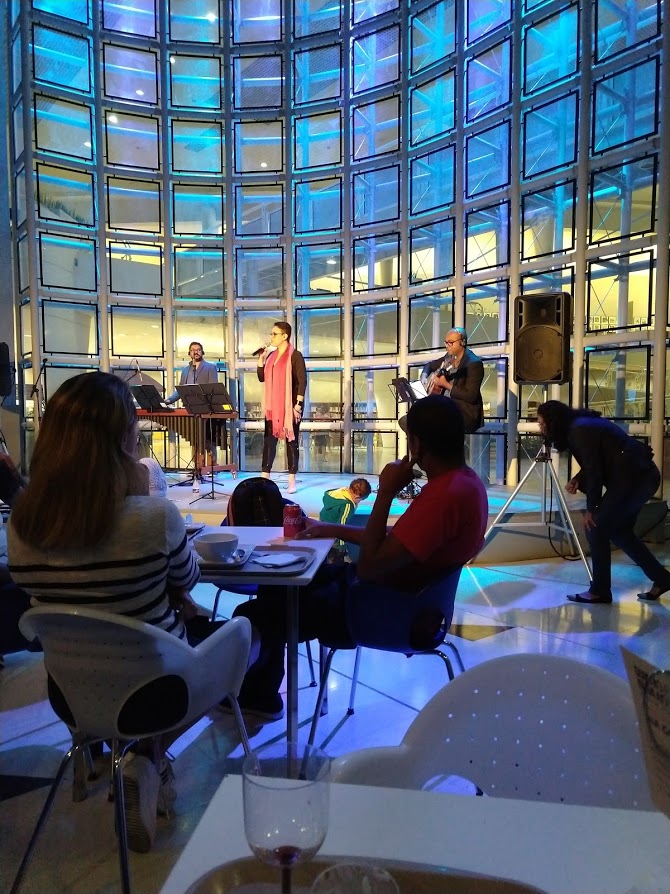 As I mentioned before, these new opportunities have also included visits to businesses around Sao Paulo. One such business was OMNISYS, which served as both an opportunity to learn how a technology-based company operates. This experience also presented me with a challenge, not for the present, but rather for the future, a challenge to be a part of something with a purpose that reaches world-wide.
Through my host family and the others who have taken the time to show us their places of work, I have been able to learn so much more than I could ever have from simply reading a book or watching a PowerPoint in America. So while this may be considered an academic trip, for me it has proven to be an education far from that of Roberts. Instead, it has been educating me on how to learn a new language, to appreciate the help of others, to accept challenges large and small, and so much more. Who knows what will be next?