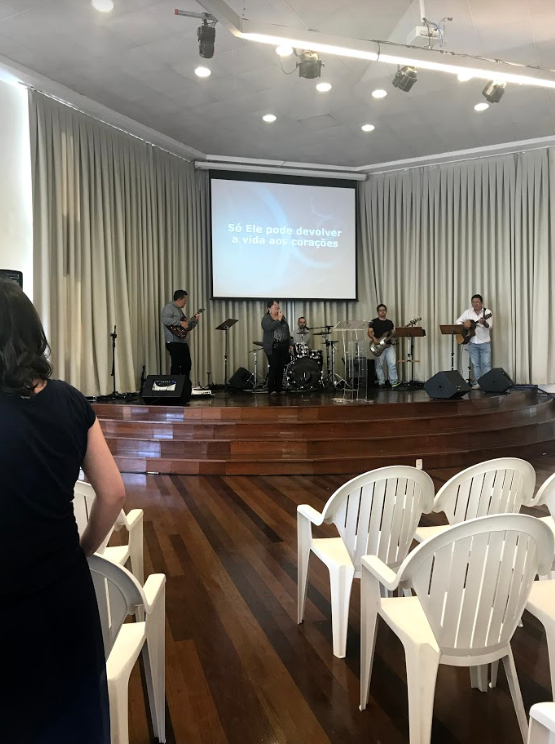 Earlier this week, we had the opportunity to visit two churches in São Paulo. After the first service, amongst all of the talking and laughing, I heard someone yell, "Jenna, come here! He speaks French!" In case you're wondering whether or not you read that right – yes French, not Portuguese. I was just as surprised as you likely are. Coming from a French-Canadian family, I was very excited about the chance to use some of my French. As I began to talk to him, I learned that he was from Haiti and he spoke French and Creole, a little bit of Portuguese, and no English. Anna and I talked with him for twenty or so minutes about our families, where we are from, what we liked the most about our native countries, and how they compared to Brazil.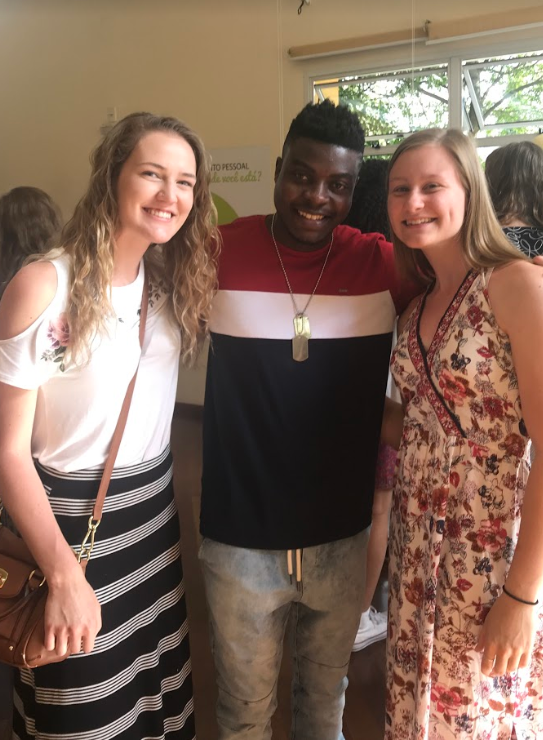 So you might be wondering, how did speaking French enrich my experience with Brazilian culture? This experience helped to solidify something that I feel is a significant part of our purpose on this trip. In our time here, we have been taking Portuguese classes, trying to learn as much as we can in the limited time that we have. Sometimes, it can get discouraging to wonder if I will ever have a chance to speak to someone in Portuguese again after this trip. Is there a purpose for learning this beyond these three weeks? But as I think about this experience at church, I realize that you truly never know what God has in store for you. I never would have expected that while I was in Brazil I would meet someone whose first language was French. Considering this I have to wonder, who knows what Portuguese speaking people I may encounter in my future?

Reflecting on this experience has encouraged me that there is a purpose for the Portuguese classes we have attended, for the conversations we have struggled our way through as we try to order food or talk with our host families, and for the discomfort that we felt as we have gotten fully immersed in something we were unfamiliar with. That purpose is that one day we may come across someone who speaks Portuguese or who has lived in Brazil, and now we will be able to connect with them.
Before coming here, people would ask me why I was going to Brazil. In response, I would usually say something along the lines of "to learn Portuguese and to learn about the culture." Many times I would get a follow-up question of "but…when are you ever going to get to use Portuguese after that?" Now, I finally have a confident answer to this question. If I meet someone who speaks Portuguese after leaving Brazil, I will be equipped to communicate with them. Understanding someone's language, even minimally, opens the door to communication and building a relationship with them, and I am thankful that I now feel confident in my abilities to do this not in two languages, but in three.